SOAR In The Community
Over the years SOAR team members have donated their resources in service to non-profit organizations addressing a broad spectrum of community needs.
We consider it our duty as responsible citizens to invest our time, our money, and ourselves to create a lasting impact in our community. We feel so strongly about this that we provide our associates with paid time off to support their favorite charity.  It's just the right thing to do for our associates, our company and our community.
We promote, contribute to and proudly serve the following organizations:
For more than 30 years, Britepaths, formerly known as Our Daily Bread, has been a dedicated leader in developing sustainable solutions that stabilize low-income working families, build resilience through financial literacy and mentoring, and provide seasonal supports.
Ms. Susan Barborek has served on the Board of Directors for many years and continues to provide support in various ways for this amazing organization. Susan was a volunteer for several years participating in their Back-to-School Drives, Adopt a Family at the Holidays, Empty Bowls and other valuable fundraisers. "The Director asked me to serve on the Board of Directors. I accepted because I believe in their 3-pronged approach to support: financial literacy, one-on-one mentoring and emergency food assistance to help people on their journey to self-sufficiency. I also was very interested in contributing to an organization in my local community." — Susan Barborek
The Mercy Medical Angels mission is to ensure that no one in need is denied medical care due to a lack of transportation.
"Mercy Medical Angels (MMA) has become a bit of a family cause. My dad was a volunteer pilot and spent several years flying patients to and from doctor appointments for those unable to otherwise get needed medical care. When my dad unexpectedly passed away in 2012, MMA actually worked with members of the Army, Air Force (Civil Air Patrol), Navy, and Coast Guard, to coordinate a fly-over of Arlington Cemetery (a no-fly zone) with the very plane my dad had traveled to the Midwest to fly back for MMA. Since that time, my mother has become an active member of the Board of Directors and my siblings and I all provide financial support and awareness for the group." — Julie Saunders
Mr. David Sharp serves as a member of the all-volunteer Board of Directors for Marian Homes as a Key Planner of Fundraising opportunities and on the Facility Operations Team. Marian Homes, Inc. is a non-profit (501(c)3) corporate entity that exists for the sole mission of owning and maintaining houses used as group homes for the intellectually disabled. Currently, the organization owns four homes that support the needs of the intellectually disabled in Northern Virginia and is in the process of acquiring its fifth house.
David has always supported youth programs and people with intellectual disabilities. While a student at North Texas, David worked at the Denton state-supported Living Center starting his life-long tradition of working with the intellectual disabled and youth across the United States.  He believes people of all capabilities should have the same opportunities to excel just as those without disabilities. David has helped provide skills to the intellectual disabled by teaching simple cooking methods in classes at the North Texas Training center in Denton, Texas and has sponsored intellectually disabled teens through Scout programs at various troops. Upon discovering the Marian Homes organization, he has been active as a volunteer providing yard work and minor repairs to many of the homes. In 2013, he was elected to the Marian Homes Board of Directors bringing his logistics and operations skills to help ensure a continuing viable program. Since he joined the Board, they have doubled the number of homes they own and are working to acquire another this year. Helping the Marian Homes organization and the intellectual disabled brings a smile to his face and a warmth to his heart. — David Sharp
Mothers Milk Bank at Austin: The Mothers' Milk Bank at Austin saves babies' lives by providing prescribed donor human milk.
I am an ambassador and milk donor for the Mothers' Milk Bank at Austin. They collect and process breast milk from donors and distribute it to hospital neonatal intensive care units (NICUs) around the country, including Inova Fairfax, to provide the healthiest food for sick babies. Breast milk has been found to significantly increase health and survival rates for all babies.
I became a milk donor after my second child was born in memory of my best friend's daughter, who passed after just three short days. I continue to donate with my newest addition. — Julie Saunders
"When I was 8 years old, I experienced my first memorable loss of a very close family member due to complications related to kidney failure. When I was in high school another close relative successfully received a kidney transplant that was donated by their sibling. Both of these experiences left a deep impression on me. As a result, I regularly contribute to the National Kidney Foundation whose mission is to prevent kidney and urinary tract diseases, improve the health and well-being of individuals and families affected by these diseases, and increase the availability of all organs for transplantation." — Mia McCullough
The Knights of Columbus is the world's largest Catholic fraternal service organization and is still true to its founding principles of charity, unity and fraternity. Social and intellectual fellowship is promoted among members and their families through educational, charitable, religious, social welfare, war relief and public relief efforts. The Order has helped families obtain economic security and stability through its life insurance, annuity and long-term care programs, and has contributed time and energy worldwide to service in communities.
Mr. David Sharp, a SOAR associate, is a nationally appointed member of the Knights of Columbus Council 8600 and Assembly 3596 leadership boards. He was appointed to provide the financial oversight and membership management for these two non-profit (501(c) 8) organizations. As an individual Knight for over 20 years, David is actively involved with the Knights of Columbus Council 8600 sponsored youth programs, Boy Scout Troop and Venturing Crew as well as other High School Youth Activities, and the multiple programs developed to provide care for the needy of Fairfax County through the Knight's "Food for the Poor" and hypothermia prevention programs. Furthermore, David supports the Council's efforts to provide college scholarships and summer camp attendance camperships for the St Mary of Sorrows youth to attend the Diocese Work Camp and other valuable retreats and summer programs. He supports the Knight's Boy Scout program by serving as the Committee Chair ensuring the smooth running of this critical youth program.
David is also an active member of the Father Thomas A Casey Assembly. The Assembly is the Patriotic arm of the Knights of Columbus. They participate in Color Guards, march in parades, and provide honor guards at the death of brother Knights and religious leaders. Like Knights of Columbus councils, the Assemblies are active in their local community providing donations and support to the needs of the Church, the Community, and the Nation.
David currently serves as the Council's Financial Secretary and the Assembly's Faithful Comptroller and is responsible for the membership and financial health of both organizations. — David Sharp
SOAR Business Information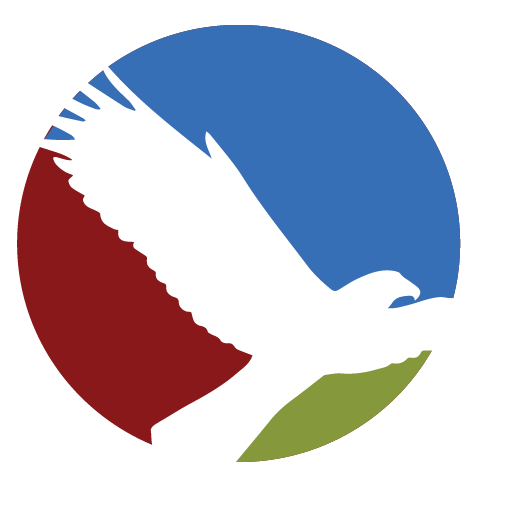 EIN Number: 47-3303167
DUNS:  079748347
CAGE: 7C2K8
SIC Codes:
8742 – Management Consulting Services
8748 – Business Consulting Services
NAICS CODES: 
541611 – Administrative & General Management Consulting Services
541612 – Human Resources Consulting Services
541613 – Marketing Consulting Services
541614 – Process, Physical Distribution, & Logistics Consulting Services
541618 – Other Management Consulting Services
611430 – Professional & Management Development Training
519190 – All Other Information Services