Ready for a New Challenge?
SOAR Management Consulting is always looking for team members who possess intellectual curiosity, bring passion and energy to those they serve and have an entrepreneurial spirit. Our company strength is built on exceptional people. SOAR professionals have outstanding credentials and a track record of excellent service to help clients achieve real results.
SOAR Management Consulting is immediately seeking qualified candidates for:
Senior Strategic Alignment Analyst/Process Engineer:  SOAR Management Consulting requires a senior strategic alignment analyst to assist its client in aligning its workforce and corresponding positions to strategic goals. The strategic alignment analyst will engage directly with organizational leadership to collect, organize, and analyze mission requirements and provide decision support to executive-level decision makers. The ideal candidate has experience in strategy consulting, a high attention to detail, and experience leading process improvement efforts. Position is in Springfield, VA.
Specific Tasks
Resource Alignment Activities. Conduct resource alignment activities to collect, analyze, and communicate position management information in a consistent corporate manner supporting senior decision-making bodies with with data-driven analyses that optimize the alignment of talent to strategic mission needs over time.
Table of Organization (TO) Administration. Maintain and administer the TO for holistic agency-wide government, contractor, and military position management.
TO Processes Automation. Work with information technologists to maximize and refine automation of TO processes (e.g., data ingest, TO changes, monitoring and analyzing TO changes for patterns and trends).
Time-Phase TO. Quarterly, deliver to leadership a time-phased TO linked to strategic mission assessment goals that, in a consistent, corporate manner, determines and tracks mission priorities, links mission delivery to customer demand, assess agency-wide mission change implications, and defines talent requirements to optimally meet the agency's strategic mission needs.
TO Changes. Provide insight reporting on the cumulative impact of TO changes on the agency's ability to achieve its strategy over time to agency senior leaders via leadership and the governance process.
Required Skills:
Must have an active TS/SCI clearance
Due to the nature of the government contract requirements and/or clearance requirements, US citizenship is required
Bachelor's degree
Minimum 11 years of experience
Experience or certification in relevant methodology (i.e., ITIL, Six Sigma, CMMI, ISO)
Ability to create and maintain process documentation and diagrams
Ability to create and execute implementation plans
Ability to lead organizational change
Experience working with executive-level clients
Desired Skills:
Experience providing strategy or management consulting
Experience applying decision frameworks (i.e., Analytic Hierarchy Process)
Work Location:  Springfield, VA
Human Capital Strategist – Senior Level
This position is focused on stand-up, maturation, execution and sustainment of the human capital functions that support the workforce. The scope of work includes: Strategy planning and implementation support including the proven practices research, analysis of alternatives, design alternatives, design, implementation, and transition to operations of the Hiring and Advancement Human Capital (HC) function which includes recruiting, staffing, hiring, performance management and promotion and advancement. Position reports to client site that is in the Chantilly, VA area.
Requirements:
Must have an active TS/SCI clearance
Bachelor's Degree or 10 years work experience of which 8 years' experience must be in human capital programs, design, development and implementation
Work Location:  Chantilly, VA area
Skills
If you possess skills and interest in one or more of the following areas, let's start a conversation.
Business and Data Analytics
Change Management
Emergency Management
Human Capital
Intelligence Planning and Assessment
Organizational Design
Organizational/Operational Analysis
Policy Development
Portfolio, Program, Project Management
Process Improvement
Program and Project Integration
Risk Management
Strategy
Please Note: Most positions require an active top secret security clearance (TS/SCI).
Benefits
At SOAR Management Consulting, we care about the health and well-being of our team members and their families. We have built a culture that encourages work/life balance allowing our associates to deliver exceptional work to our customers while attending to life's demands. We pride ourselves on our ability to offer competitive compensation and benefits typically seen only in large business. Our comprehensive benefits package includes:
Health, dental, and vision insurance
Generous vacation and holidays
401(k)
Short-term and long-term disability
Life insurance
Eligibility for performance bonus and employee profit sharing
Community involvement assisted through paid time off
*  We are an Equal Opportunity employer and do not discriminate on the basis of race, ancestry, color, religion, sex, age, marital status, sexual orientation, disability or any other basis protected by law.
SOAR Business Information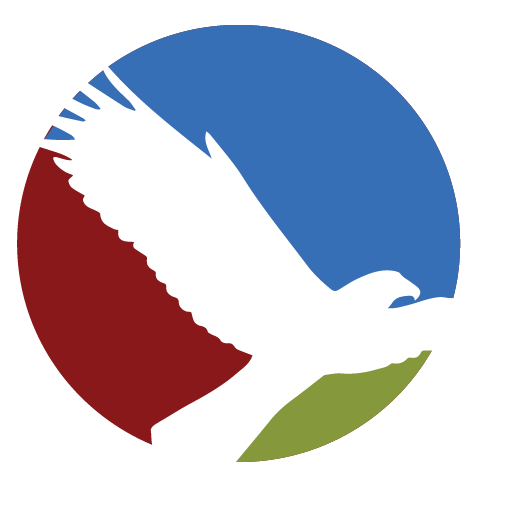 EIN Number: 47-3303167
DUNS:  079748347
CAGE: 7C2K8
SIC Codes:
8742 – Management Consulting Services
8748 – Business Consulting Services
NAICS CODES: 
541611 – Administrative & General Management Consulting Services
541612 – Human Resources Consulting Services
541613 – Marketing Consulting Services
541614 – Process, Physical Distribution, & Logistics Consulting Services
541618 – Other Management Consulting Services
611430 – Professional & Management Development Training
519190 – All Other Information Services