FAIRFAX VA, March 11, 2019 — SOAR Management Consulting welcomes two new Senior Consultants:  Kathi Ghannam and Chadwick Block.  Ms. Ghannam brings more than 20 years of full-service communication skills and experience to SOAR. Prior to joining SOAR, Ms. Ghannam held various contracting roles in Metro-DC since 2001. Prior to that, she served as a soldier in the Massachusetts Army National Guard from Dec. 1985 – April 1988, and as a US Army Reserve Officer from May 1988 – Aug. 1997.
Ms. Ghannam holds a B.A. from Salem State University, Salem, MA, where she majored in Psychology and minored in French, Geography and Military Science. She earned a Certificate in Television Production from the Northeast Broadcasting School, Boston, MA, and completed graduate-level marketing course work at Southern New Hampshire University, Hooksett, NH. She's also a graduate of the Defense Information School Public Affairs Officer Course, and the U.S. Army Military Police Officer Basic Course.
Chadwick Block has over 15 years of policy experience and is recognized as a subject matter expert on foreign sharing policy, procedures, and disclosure and release issues, solutions, and trends. Mr. Block has more than six years of imagery analysis experience, including four years serving in the United States Air Force, and two years serving at a federal Agency.  Mr. Block is aveteran airman, having served for four years at Langley AFB.
FAIRFAX VA, April 18, 2019– SOAR Management congratulates Yolanda Hendricks-Roach on her recent recognition for developing and executing a leadership training partnership with an agency's peers across the IC.  Her outstanding efforts were lauded by her client's senior leadership.  Congratulations and well done!
FAIRFAX VA, February 12, 2019 – SOAR Management Consulting congratulates Alyssa Cowden for recognition from her client for her outstanding work as a Program Analyst within the Mission Management Integration Group and particularly for her work on the GEOINT Mission Value Framework (GMVF). Ms. Cowden's efforts were instrumental in the success of the design and implementation of GMVF for Mission Management and have been recognized by the highest levels of the Agency to include the Director.
FAIRFAX VA, May 2018
 — SOAR Mangement Consulting (SOAR) is excited to announce that they are part of the Rockwood Company's winning team on the Defense Security Service (DSS) Consultation, Facilitation, Leadership Alignment, and Strategic Collaboration (ConFLASC) Support Services Contract. The 5-year, Indefinite Delivery Indefinite Quantity (IDIQ) contract has an overall potential value of $90 million.
As a valued team member, SOAR brings expertise in change management, stakeholder engagement strategies, and client support as they help lead transformation efforts throughout the DSS organization.
Rockwood is one of two small businesses in the pool of five consulting firms to receive the award from DSS. In addition to overseeing the protection of U.S. and foreign classified information and technologies under the National Industrial Security Program, DSS recently resumed oversight of federal background investigations for DoD personnel. Rockwood Company will deliver critical leadership in helping to define and streamline a broad range of interrelated ConFLASC support services and elements across the DSS enterprise.
Read more about it here.
FAIRFAX VA, May 2018 —
Dan Overbey received outstanding recognitionfor support as the unofficial project manager to the client's International Affairs Crisis Planning team.  His efforts working across many departments helped keep the team on point and on time. The client noted that the team could not have accomplished all that it did without his efforts.  Congratulations Dan on a job well done!
TAMPA FL, April 22-25, 2018 —
 Susan Barborek, SOAR's President/CEO, along with Dan Overbey and Neal Smith attended the 2018 GEOINT Symposium held in Tampa, Florida.
Each year since 2004, GEOINT Symposia have brought together an exciting agenda of keynote speakers, panel discussions, breakout sessions, and provided attendees a unique opportunity to learn from leading experts, share best practices, and uncover the latest developments from government, military and private-sector leaders.
Susan, Dan, and Neal enjoyed great success in accomplishing their symposium goals of increasing their understanding of the role of data in driving the decisions and actions of our clients, while connecting with both current and future partners. They formed new relationships with several industry-leaders, and solidified existing partnerships. Reports from Tampa indicate that the weather was cooperative to get out and do some walking along the Riverwalk, and the food scene in Tampa has exploded allowing the team to find some great bites at the "Urban Chic" Ulele and the "Industrial" gastropub" Edison: Food + Drink Lab.
FAIRFAX VA, April 2018
 — Neal Smith received outstanding recognition for his sustained superior performance in support of his client.   Neal's efforts earned him a rating of 3+++, a first in SEIN contract history, from the client in the recent SEIN customer Performance Assessment. Congratulations Neal!  You make SOAR proud!
FAIRFAX VA, January 2018
 — SOAR Management Consulting establishes strategic partnership with Decision Lens. Decision Lens is an enterprise software for prioritizing highest value initiatives and allocating resources intelligently. The SOAR and Decision Lens team provide discreet, yet complimentary consulting and decision support capabilities to support an end-to-end, sustainable decision- making process in the Federal Sector.
FAIRFAX VA, December 21, 2017
 — SOAR Management Consulting fully certifies several associates in the Decision Lens enterprise software. Decision Lens is a prioritization and resource optimization software solution that enables organizations to make critical decisions in R&D, Capital Planning, IT Portfolio Planning and budget optimization.
FAIRFAX VA, December 18, 2017
 — SOAR Management Consulting hires hires new Consultant Stephen Rhodes. Mr. Rhodes brings to SOAR a wealth of intelligence operations, analysis and policy development experience from various positions both domestically and internationally. Prior to his successful consulting career, Mr. Rhodes retired from the United States Air Force after a distinguished career as an Intelligence Officer.  He has a Bachelor of Arts degree in History from Florida State University, and a Master of Arts degree in Intelligence Studies with a concentration in Middle East Studies, from American Military University.
FAIRFAX VA, November 17, 2017
 — SOAR Management Consulting hires new Senior Consultant Erin McDaniel. With over 25 years of leadership, organizational development and human resources experience, Mr. McDaniel is well versed and fully accustomed to providing solutions and results to satisfied clients throughout his career. His varied and successful career has included positions in executive leadership, international project management, assistant professorship and workforce and organizational development in the intelligence community.
FAIRFAX VA, October 2, 2017
 — SOAR Management Consulting announces successful new contract with a Fortune 40 Company. The company's future state supply chain requires the delivery of a customer experience that is competitive on speed, convenience, choice, visibility, and predictability. To accomplish this, the right structures, capabilities, and talent need to be established to unlock capacity, streamline operations and accelerate growth. As part of the Organizational Design (OD) team, SOAR develops the methodology, approach, and organizational design recommendations to improve clarity of organizational accountability and reduce handoffs and layers of approval to support speed, collaboration, and innovation required to compete more effectively.
FAIRFAX VA, September 17, 2017
 — SOAR Management Consulting hires new in-house Corporate Accountant Veronique Perarnaud. Ms. Perarnaud has a BS in Marketing from George Mason University and a Master's in Accounting from American University.   After moving from France in 1981, Ms. Perarnaud has lived in the Washington DC area working in hotel, banking and real estate/title industries before raising her three children. Back in the work world, Ms. Perarnaud brings to SOAR a wealth of financial knowledge to meet the demands of the growing company.
FAIRFAX VA, August 24, 2017
 — SOAR Management Consulting welcomes new Consultant Jessica Jones. Ms. Jones received her Bachelor's degree in Business from James Madison University and a Master's degree in Business Administration. Ms. Jones has worked in private industry as well as the intelligence community sharing her extensive knowledge in business and communications and traveling world-wide to Bahrain, Korea and Germany. In her spare time, Ms. Jones enjoys hiking, wine tasting, and listening to live music around the northern Virginia area.
FAIRFAX VA, August 2, 2017
 — SOAR Management Consulting was part of the small business team awarded a spot on the five-year Emerald IDIQ contract that provides business process, finance and accounting services to NGA.
SPRINGFIELD VA, July 2017
 — Susan Barborek, Alyssa Cowden, and Neal Smith recognized for outstanding performance and customer service on the NGA SEIN contract highlighting the valuable efforts SOAR Management Consulting brings to their clients. Congratulations Susan, Alyssa and Neal! You make SOAR proud!
SAN ANTONIO TX, June 5-7, 2017
 — Susan Barborek, SOAR's CEO/President, along with Neal Smith and Alyssa Cowden attended the 2017 GEOINT Symposium held in San Antonio, Texas.  The United States Geospatial Intelligence Foundation hosts the GEOINT Symposium each year to bring the geospatial intelligence (GEOINT) community together to discuss intelligence and business issues affecting the community and provide possible solutions to solve them.  The GEOINT Symposium agenda consisted of a packed schedule of keynote speakers and panels from the intelligence community and our Department of Defense and international partners. Companies pitched their products, applications, and services in an enormous hall that can only be described by Susan as, "WOW!" Susan, Neal, and Alyssa succeeded in accomplishing their symposium goals of increased understanding of the intelligence and business issues that the community is facing, formed new relationships with potential partners, and solidified our existing partnerships; oh and they had a little fun too visiting the Alamo and experiencing the Riverwalk.  We cannot wait to attend next year's GEOINT Symposium in Tampa Bay, FL next April.
FAIRFAX VA, March 2017
 — SOAR Management Consulting beings work on the five-year, single award NGA—HRM contract.
FAIRFAX VA, March 9, 2017 
— David Sharp, a SOAR Associate, attended "Risk Management in Projects:  Lessons from Case Studies", a full day in-depth workshop focusing on the Risk Management through the use of historical case studies.  The session provided a refresher on risk management and was valuable at understanding the concept of enterprise risk management when looking at four infamous ventures.  Following the planning and execution of the four ventures, the students used 20/20 hindsight to identify the successes and missteps of each project and ways a proper risk appetite could mitigate the missteps.  This class enlightened the student on how effective risk management with a balanced risk appetite means success for large and complex projects.
FAIRFAX VA, March 6, 2017 
— SOAR President & CEO Susan Barborek, was named Fairfax High School's "Coach of the Season" at their annual Winter Sports Banquet.  This is Ms. Barborek's first year as the Head Girls Gymnastics Coach, but she has served as their Assistant Coach for the previous 3 years.  This outstanding achievement demonstrates Ms. Barborek's dedication not only on the job, but in the community as well.  We are proud to call her our own.
Congratulations Coach Barborek!
FAIRFAX VA, November 15, 2016 
—SOAR Associate, Trish O'Malley, was certified as a Human Capital Strategist. Trish received the certification through the Human Capital Institute in early November.  This certification provides comprehensive knowledge of strategic human capital models and concepts, as well as the newest talent management trends, challenges and solutions.
FAIRFAX VA, October 31, 2016
—SOAR Associate, Mia McCullough, became a certified Talent Acquisition Strategist. Mia attended the new premier course offered by the Human Capital Institute October 28th-29th. This course provided Mia with a Comprehensive, Data-Driven, and Customer-Centric Approach to identifying quality talent, increasing diversity and enabling winning teams to drive business outcomes.
FAIRFAX VA, September 26, 2016
—SOAR Management Consulting hires new Talent Manager, Maureen Pappas to address company growth. Ms. Pappas is widely respected across the talent management industry as a subject matter expert with over two decades of experience. A recipient of the Diversity Leadership award from a well-respected large company for championing an initiative that increased hiring of disabled individuals. Ms. Pappas brings a genuine ability to "think outside the box" and will be a great asset to the SOAR team.
CAMBRIDGE MA, August 18-19, 2016
—David Sharp, a SOAR Associate, attends "Building the Hybrid PMO", a full 2-day in-depth workshop focusing on the Portfolio Management Office (PMO) and its ability to help an organization meet its strategic goals. The 2-day session will provide necessary information to better understand how to integrate the PMO into the day-to-day operations of an agency and how to enhance an organization's strategy and ensure it is meeting the goals at all levels.
FAIRFAX VA, August 1, 2016—
SOAR Management Consulting enters into partnership with Provato HR Recruiting to help meet the demands of a growing company. Provato's customized and flexible approach to SOAR's unique business challenges should better position them to meet the demands of their staffing requirements in a timely and cost effective manner. Their one-on-one approach to customer service should enable SOAR to navigate the difficult and specialized landscape of federal staffing.
ORLANDO FL, May, 15-18, 2016–
Alyssa Cowden and Neal Smith attend the 12
th
Annual GEOINT 2016 Symposium in Orlando, Fla. bringing together over 3,000 GEOINT professionals to learn about the latest innovations, discuss challenges and identify opportunities. This year's theme is "The GEOINT Revolution." The Symposium will highlight the impact of emerging technologies in the GEOINT community, the increasing use of GEOINT in both government and the private sector through mobile technology, data analytics, and a variety of geospatial applications in everything from your refrigerator to your car. The GEOINT 2017 Symposium is scheduled for June 4-7 in San Antonio, Texas.
SPRINGFIELD VA, February, 2016
—SOAR Management Consulting joins the National Geospatial-Intelligence Agency's Systems Engineering and Integration (SEIN) Contract Vehicle. SOAR Associates bring their highly respected talents and professionalism to the contract by providing consulting services in the areas of mission management, portfolio management, governance, and international affairs.
FAIRFAX VA, April 1, 2015—SOAR Management Consulting L.L.C. officially begins operations in Fairfax, VA. SOAR, a woman-owned small business, led by President and CEO Susan Barborek, provides consulting services to public sector clients. Ms. Barborek brings over 25 years of consulting experience along with many other highly qualified, talented individuals. SOAR, which stands for Strategy, Optimization, Action and Results, offers consulting services in the areas of Business Process Analysis and Assessment, Change Management and Communications, Human Capital Transformation, Organizational Development and Strategic Planning.
SOAR Business Information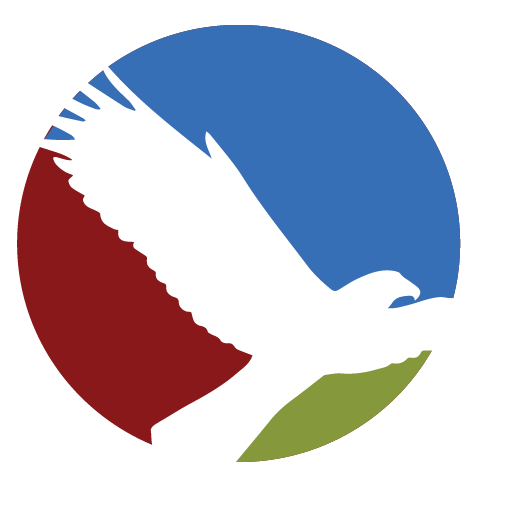 EIN Number: 47-3303167
DUNS:  079748347
CAGE: 7C2K8
SIC Codes:
8742 – Management Consulting Services
8748 – Business Consulting Services
NAICS CODES: 
541611 – Administrative & General Management Consulting Services
541612 – Human Resources Consulting Services
541613 – Marketing Consulting Services
541614 – Process, Physical Distribution, & Logistics Consulting Services
541618 – Other Management Consulting Services
611430 – Professional & Management Development Training
519190 – All Other Information Services