SAN ANTONIO TX, June 5-7, 2017 — Susan Barborek, SOAR's CEO/President, along with Neal Smith and Alyssa Cowden attended the 2017 GEOINT Symposium held in San Antonio, Texas.  The United States Geospatial Intelligence Foundation hosts the GEOINT Symposium each year to bring the geospatial intelligence (GEOINT) community together to discuss intelligence and business issues affecting the community and provide possible solutions to solve them.  The GEOINT Symposium agenda consisted of a packed schedule of keynote speakers and panels from the intelligence community and our Department of Defense and international partners. Companies pitched their products, applications, and services in an enormous hall that can only be described by Susan as, "WOW!" Susan, Neal, and Alyssa succeeded in accomplishing their symposium goals of increased understanding of the intelligence and business issues that the community is facing, formed new relationships with potential partners, and solidified our existing partnerships; oh and they had a little fun too visiting the Alamo and experiencing the Riverwalk.  We cannot wait to attend next year's GEOINT Symposium in Tampa Bay, FL next April.
FAIRFAX VA, March 9, 2017 — David Sharp, a SOAR Associate, attended "Risk Management in Projects:  Lessons from Case Studies", a full day in-depth workshop focusing on the Risk Management through the use of historical case studies.  The session provided a refresher on risk management and was valuable at understanding the concept of enterprise risk management when looking at four infamous ventures.  Following the planning and execution of the four ventures, the students used 20/20 hindsight to identify the successes and missteps of each project and ways a proper risk appetite could mitigate the missteps.  This class enlightened the student on how effective risk management with a balanced risk appetite means success for large and complex projects.
FAIRFAX VA, March 6, 2017 — SOAR President & CEO Susan Barborek, was named Fairfax High School's "Coach of the Season" at their annual Winter Sports Banquet.  This is Ms. Barborek's first year as the Head Girls Gymnastics Coach, but she has served as their Assistant Coach for the previous 3 years.  This outstanding achievement demonstrates Ms. Barborek's dedication not only on the job, but in the community as well.  We are proud to call her our own.
Congratulations Coach Barborek!
FAIRFAX VA, November 15, 2016 —SOAR Associate, Trish O'Malley, was certified as a Human Capital Strategist. Trish received the certification through the Human Capital Institute in early November.  This certification provides comprehensive knowledge of strategic human capital models and concepts, as well as the newest talent management trends, challenges and solutions.
FAIRFAX VA, October 31, 2016—SOAR Associate, Mia McCullough, became a certified Talent Acquisition Strategist. Mia attended the new premier course offered by the Human Capital Institute October 28th-29th. This course provided Mia with a Comprehensive, Data-Driven, and Customer-Centric Approach to identifying quality talent, increasing diversity and enabling winning teams to drive business outcomes.
FAIRFAX VA, September 26, 2016—SOAR Management Consulting hires new Talent Manager, Maureen Pappas to address company growth. Ms. Pappas is widely respected across the talent management industry as a subject matter expert with over two decades of experience. A recipient of the Diversity Leadership award from a well-respected large company for championing an initiative that increased hiring of disabled individuals. Ms. Pappas brings a genuine ability to "think outside the box" and will be a great asset to the SOAR team.
CAMBRIDGE MA, August 18-19, 2016—David Sharp, a SOAR Associate, attends "Building the Hybrid PMO", a full 2-day in-depth workshop focusing on the Portfolio Management Office (PMO) and its ability to help an organization meet its strategic goals. The 2-day session will provide necessary information to better understand how to integrate the PMO into the day-to-day operations of an agency and how to enhance an organization's strategy and ensure it is meeting the goals at all levels.
FAIRFAX VA, August 1, 2016—SOAR Management Consulting enters into partnership with Provato HR Recruiting to help meet the demands of a growing company. Provato's customized and flexible approach to SOAR's unique business challenges should better position them to meet the demands of their staffing requirements in a timely and cost effective manner. Their one-on-one approach to customer service should enable SOAR to navigate the difficult and specialized landscape of federal staffing.
ORLANDO FL, May, 15-18, 2016– Alyssa Cowden and Neal Smith attend the 12th Annual GEOINT 2016 Symposium in Orlando, Fla. bringing together over 3,000 GEOINT professionals to learn about the latest innovations, discuss challenges and identify opportunities. This year's theme is "The GEOINT Revolution." The Symposium will highlight the impact of emerging technologies in the GEOINT community, the increasing use of GEOINT in both government and the private sector through mobile technology, data analytics, and a variety of geospatial applications in everything from your refrigerator to your car. The GEOINT 2017 Symposium is scheduled for June 4-7 in San Antonio, Texas.
SPRINGFIELD VA, February, 2016—SOAR Management Consulting joins the National Geospatial-Intelligence Agency's Systems Engineering and Integration (SEIN) Contract Vehicle. SOAR Associates bring their highly respected talents and professionalism to the contract by providing consulting services in the areas of mission management, portfolio management, governance, and international affairs.
FAIRFAX VA, April 1, 2015—SOAR Management Consulting L.L.C. officially begins operations in Fairfax, VA. SOAR, a woman-owned small business, led by President and CEO Susan Barborek, provides consulting services to public sector clients. Ms. Barborek brings over 25 years of consulting experience along with many other highly qualified, talented individuals. SOAR, which stands for Strategy, Optimization, Action and Results, offers consulting services in the areas of Business Process Analysis and Assessment, Change Management and Communications, Human Capital Transformation, Organizational Development and Strategic Planning.
FAIRFAX VA, January 9, 2017—SOAR Management Consulting L.L.C. perspectives paper.
The importance of stakeholder involvement and active executive participation in the implementation of a Strategic Portfolio Management Office (SPMO).
SOAR Business Information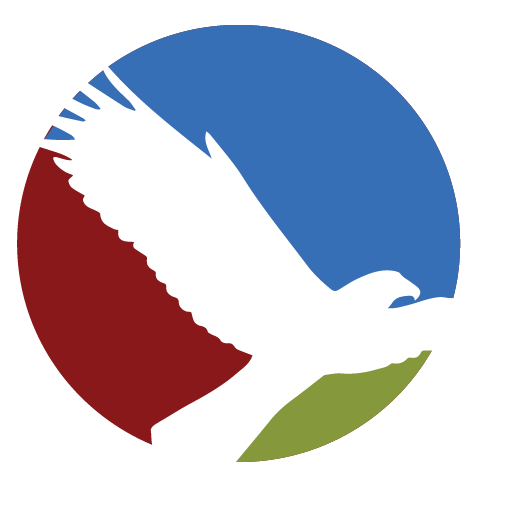 EIN Number: 47-3303167
DUNS:  079748347
CAGE: 7C2K8
SIC Codes:
8742 – Management Consulting Services
8748 – Business Consulting Services
NAICS CODES: 
541611 – Administrative & General Management Consulting Services
541612 – Human Resources Consulting Services
541613 – Marketing Consulting Services
541614 – Process, Physical Distribution, & Logistics Consulting Services
541618 – Other Management Consulting Services
611430 – Professional & Management Development Training
519190 – All Other Information Services