SOAR In The Community
Over the years SOAR team members have donated their resources in service to non-profit organizations addressing a broad spectrum of community needs.
We consider it our duty as responsible citizens to invest our time, our money, and ourselves to create a lasting impact in our community. We feel so strongly about this that we provide our associates with paid time off to support their favorite charity.  It's just the right thing to do for our associates, our company and our community.
We promote, contribute to and proudly serve the following organizations:
Britepaths' mission is to provide our Fairfax County area neighbors in need with short-term safety-net services and empower them to work toward long-term self-sufficiency.
For 36 years, we have been providing help and hope to struggling residents of the Fairfax County area. Similar to a business, we provide a service to the community called social impact. Social impact is the effect an organization's actions have on the wellbeing of the community. Britepaths serves more than 7,000 households in Fairfax County, which is approximately 11.5 percent of the households who live at or below 200 percent of the federal poverty level.
Britepaths' services are designed to help individuals and families in the Fairfax County area who are struggling to make ends meet. Often, they are working hard, but they live paycheck-to-paycheck. Any kind of unexpected expense, such as a car repair, rent hike or medical expenses, can throw them into a financial crisis. Our primary offerings Stabilize Families by providing short-term food and financial assistance and Build Resilience by providing mentoring, classes and longer-term guidance that help families help themselves out of their crisis and onto a path where they can plan for a stable future. Our Supports for Children, supplemental food at participating schools, school supplies for students in need and holiday meals and gifts for children, relieve financial burdens and provide hope at a time when families are in crisis. 
Services:
Financial Mentoring, free Financial Counseling Clinics, free Basic Budgeting Classes and other opportunities and supports to help struggling families understand their finances and work toward financial self-sufficiency.
Financial Empowerment Center at South County
Through a contract with United Way of the National Capital Area and Fairfax County, Britepaths is the lead non-profit partner managing the operation of the Financial Empowerment Center at South County (FEC), which offers Financial Coaching and workshops in budgeting, personal finance, life skills and more. 
Britepaths' Workforce Development Program helps job seekers navigate the job search process and find meaningful employment.
Did you know that 80% of jobs are filled through networking? Developing a strong network is key to accessing the "hidden" job market. Is it time for you to Network Up? Or, are you a professional who is willing to help someone Network Up?
Avenues to Career Training (ACT) offers the necessary foundation for Fairfax County residents to pursue better-paying jobs in healthcare fields where there is a great need for skilled workers.
Providing emergency and short-term food and grocery gift card assistance to Fairfax County area residents who are struggling to make ends meet, helping them bridge the gap until they can achieve self-sufficiency. Farmers Market vouchers and Food4Thought weekend food packs for students in need provide additional supports.
One-time grants to help Fairfax County area residents catch up on rent or utilities or make a greatly needed car repair so they can stay in their homes and keep their jobs while they work through a crisis.
Britepaths' Food4Thought program offers support and leverages community donations to help FCPS partner schools provide supplemental food (typically weekend food packs) to students in need at their schools.
Helping individuals and families in need in the Fairfax County area with food for Thanksgiving and the December holidays and gifts for their children in December.
Ensuring that students in need in Fairfax County Public Schools receive the supplies they need to succeed during the school year.
Dress For Success Washington, D.C. 
We believe that "self-sufficiency" is more than just a suit or a job – it is an overall commitment to being independent in all aspects of life.
Our comprehensive programs address every phase of a woman's career – from being unemployed and job searching, to recently employed and adjusting and, eventually, gainfully employed and succeeding. 
Through this process we are encouraging a critical mass of intergenerational and cross-cultural women to gain the necessary skills to break the cycle of poverty. When women achieve the earnings and savings power to direct their own future, their entire community benefits – their children, extended relatives, local workforce pools, and neighborhoods. 
Suiting Program:
We provide free professional attire and gently-used clothing to low-income women seeking employment. Women can receive two complete interview outfits and up to one week of professional clothing for their new job.
Virtual Career Center:
We assist women with resume and cover letter preparation, mock interviews, and job search techniques. A volunteer career coach is available weekly throughout the life-cycle of a job application. Additionally, our video offerings seek to support women in continuing employment searches, personal finances, health and well-being, and resiliency through change. We ensure that women remain self-confident and committed to seeking out a job that they will succeed in and enjoy. 
Professional Women's Group (PWG)
The PWG offers newly employed Dress For Success Washington, DC clients a vital support system while on the job. We empower women to retain their jobs, build their careers, and thrive. Monthly meetings are free and include speakers and safe environments for brainstorming and inspiration. The group provides women with strategies to secure promotions and professional development opportunities while maintaining mental health and financial security for continued success.
A Repository of Resources
We offer a list of resources for basic necessities including food programs, health care, unemployment benefits, and other resources when times are particularly challenging for women. These resources include support in DC, Maryland, and Northern Virginia.
SOAR Business Information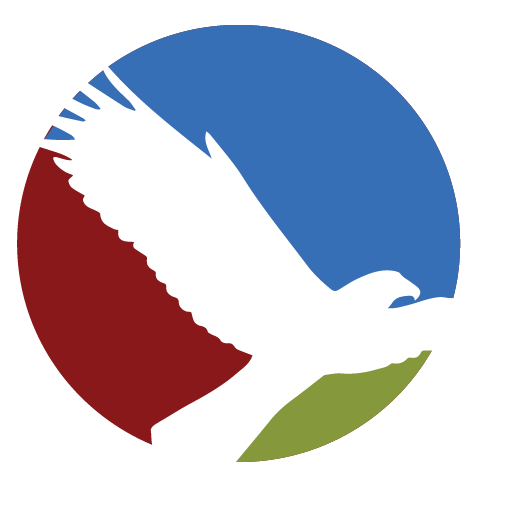 DUNS:  079748347
CAGE: 7C2K8
SIC Codes:
8742 – Management Consulting Services
8748 – Business Consulting Services
NAICS CODES: 
541611 – Administrative & General Management Consulting Services
541612 – Human Resources Consulting Services
541613 – Marketing Consulting Services
541614 – Process, Physical Distribution, & Logistics Consulting Services
541618 – Other Management Consulting Services
611430 – Professional & Management Development Training
519190 – All Other Information Services