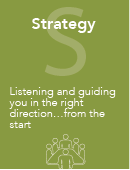 At SOAR Management Consulting, our company strength is built on our exceptional people including our experienced and knowledgeable leadership team. We believe that providing outstanding customer service to our clients, teammates and associates is what sets us apart from our competitors and contributes to our impeccable reputation.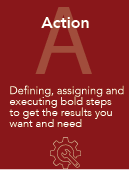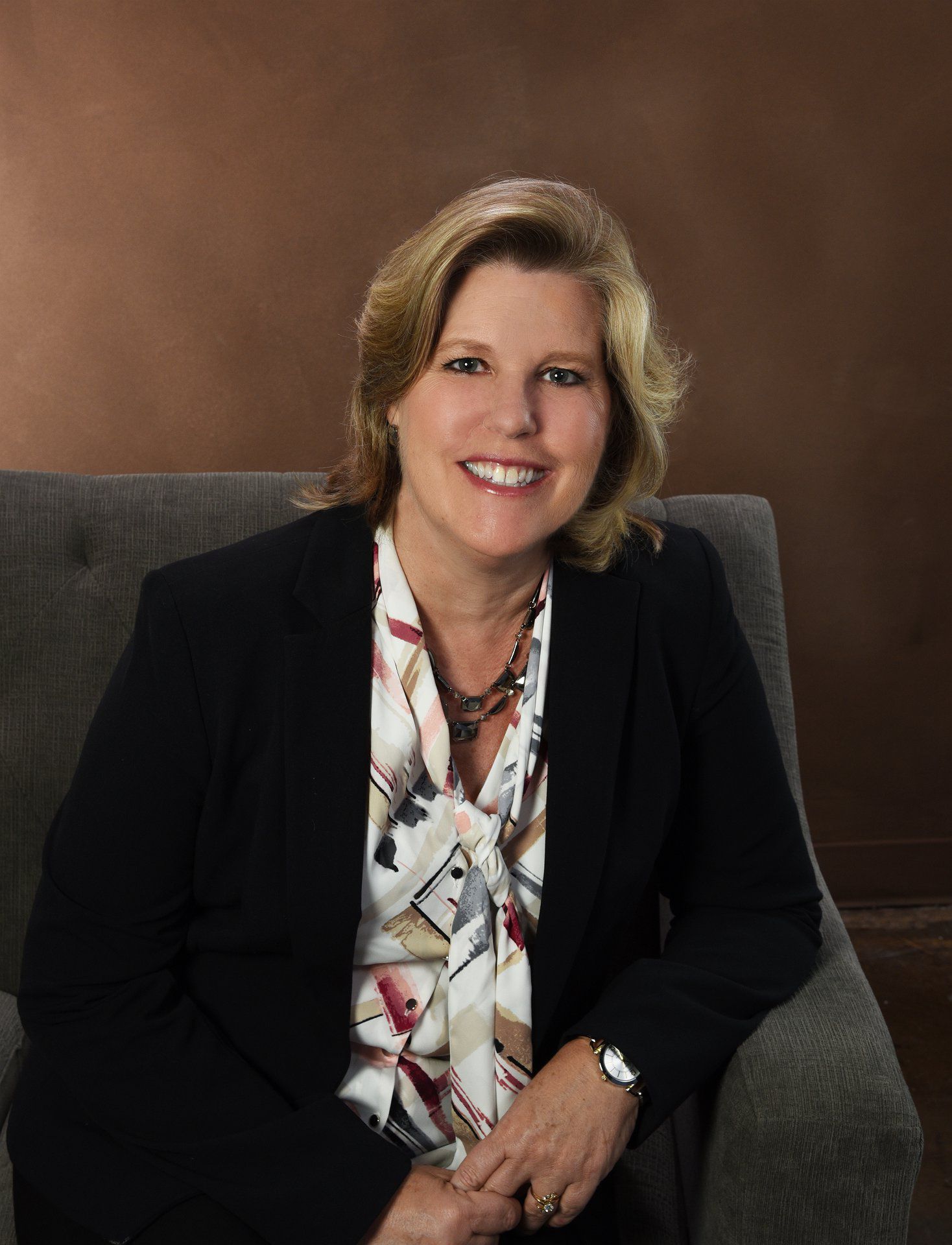 Susan Barborek, President/CEO
Ms. Barborek is the President and CEO of SOAR Management Consulting, a woman-owned small business providing consulting services to public sector clients. Having worked at a variety of government agencies and with Big Four firms, Ms. Barborek has over 30 years of experience and is a practicing consultant who supports and advises SOAR clients in the areas of human capital transformation, business process analysis and improvement, strategic planning, facilitation, change management, and organizational analysis. From 2004 until launching SOAR in 2015, Ms. Barborek served as Managing Principal for the Legacy Network, LLC, an award-winning consulting firm that she was proud to have co-founded and led to great success. That experience has paved the way for continued success in her second company, SOAR Management Consulting.
Ms. Barborek holds a B.A., Psychology and Communications from the University of Michigan and an M.A., Industrial/Organizational Psychology from the University of West Florida. She is also certified as a Senior Professional in Human Resources (SPHR) and holds a certificate in Strategic Workforce Planning.
Fun Fact: Ms. Barborek competed in the very first NCAA championship competition for women's Division 1 college gymnastics. She continues her interest in gymnastics by serving as a local high school gymnastics coach. Recently, Susan was recognized by the Fairfax City Commission for Women receiving the 2020 "Woman of Influence" Award for her outstanding commitment serving the Fairfax High School Women's Gymnastics team and her overall efforts throughout the Fairfax City community!
Todd Barborek, CFO
Mr. Barborek serves as the firm's Chief Financial Officer where he is responsible for financial and accounting operations and financial reporting. Prior to SOAR, Mr. Barborek was Vice President at The Research Associates (TRA) for ten (10) years where he established a record of performance in technical and business project management, acquisition program implementation, program strategy, and extensive work with biometrics technology. He spent ten (10) years of his early career honing management consulting and business development skills at Booz, Allen & Hamilton then progressed through positions with PriceWaterhouseCoopers (now IBM) and BearingPoint (now Deloitte) before joining TRA.
Mr. Barborek has an MBA from Virginia Tech and B.S. in Computer Science from Murray State University.
Fun Fact: Mr. Barborek was never a collegiate athlete, but has participated in many odd sports. This includes an Ultimate Frisbee travel team while living in Alabama, the Corporate Sports Battle as an annual charity event where he met his wife, and most recently as member of a local Fairfax Gaelic football team.
Neal Smith, Director of Client Services
Neal Smith serves as a Senior Manager with SOAR and brings 30 years of operational experience in the military and intelligence community supporting federal executives with strategy development and execution, strategic planning, performance measurement and strategic communications.  While serving as a manager in the government and industry, Mr. Smith assisted in the development of strategic and execution plans covering military and corporate operations, security, human capital, program/resource management and communications.  He is a retired USAF Senior Non-commissioned Officer having served honorably in a variety of leadership positions in the defense of the Nation.
Neal and his wife are active in their community and have coached Fastpitch Softball and Volleyball at the local and High School level for over 20 years.
Kelsie Garin, Operations Director and Talent Manager
Ms. Garin serves as SOAR's Operations Director and Talent Manager. In the Operations Director capacity she is responsible for planning, organizing and directing the administrative and support activities at SOAR. She brings a wealth of experience in managing business and non-profit organizations. In her role as Talent Manager, Ms. Garin is responsible for the recruiting and hiring of perspective candidates. Before taking a break to raise her children, Ms. Garin worked successfully for IBM as a Marketing Representative focused on outstanding customer service and satisfaction. After leaving IBM, she volunteered and held board and advisory positions in various military spouses groups, PTA boards and sports teams including the Treasurer position for two different teams for several years.
Ms. Garin holds a B.A., Marketing from the University of New Mexico.
Fun Fact: Ms. Garin is the daughter of a PGA Club Golf Professional. She grew up playing golf from an early age and competed in Junior PGA and High School golf tournaments. Her ability to play well was a great advantage as she was asked to participate with potential clients in many golf tournaments. After years of raising two children, Ms. Garin hopes to return to the links to regain her handicap or at least have fun trying!
Veronique Perarnaud, Corporate Accountant
Ms. Perarnaud serves as SOAR's Corporate Accountant where she is responsible for managing overall financial functions including accounting, budget, credit, billing and collections, tax and treasury. Ms. Perarnaud has lived her entire adult life in the Washington, DC area after moving from France in 1981. She worked in the hotel, banking, and real estate/title industries for several years before taking time off to raise her three children.
Ms. Perarnaud holds a B.S. in Marketing from George Mason University and Master's Degree in Accounting from American University.
Fun Facts: Having grown up in France, athletics were never emphasized. I did, however, join a hiking group in my early twenties. After almost stepping on a rattle snake and falling in a bush of poison ivy while wearing shorts, I realized it wasn't for me. I was also known as a young child to lend my allowance money to my older sister who always seemed to be short on funds. That ended after I threatened to charge her interest. She stopped asking.
Gary Bowen, Contracts Specialist
Mr. Bowen has over 45 years of Business, Contract and Procurement Management experience and currently serves as the Contract Specialist for SOAR. Mr. Bowen's extensive knowledge includes business and contract development, negotiation, administration and compliance, and program management and administration. Over his vast career he has provided valuable insight to the Aerospace, Defense, Environmental and Commercial technical services domain. Mr. Bowen now takes great pride in working with Woman-Owned Small Businesses, Small Businesses and Small Disadvantaged Businesses.
Fun Fact: While on a business trip to Sweden one winter Mr. Bowen spent a weekend in an Ice Palace Hotel located above the Arctic Circle.  The entire hotel was made of ice…..beds, tables chairs, everything.  Even cocktails were served in ice containers.  It was an incredible experience!
SOAR Business Information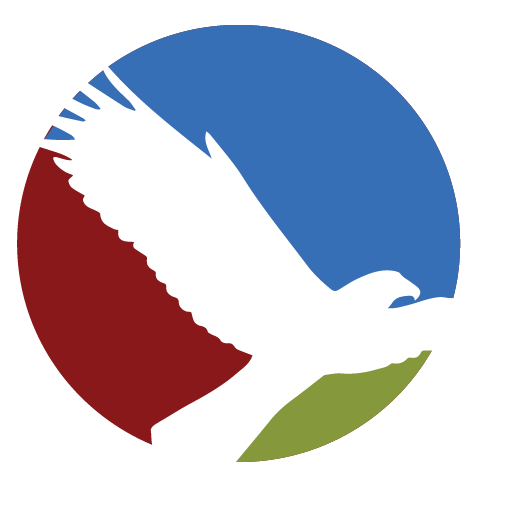 DUNS:  079748347
CAGE: 7C2K8
SIC Codes:
8742 – Management Consulting Services
8748 – Business Consulting Services
NAICS CODES: 
541611 – Administrative & General Management Consulting Services
541612 – Human Resources Consulting Services
541613 – Marketing Consulting Services
541614 – Process, Physical Distribution, & Logistics Consulting Services
541618 – Other Management Consulting Services
611430 – Professional & Management Development Training
519190 – All Other Information Services