Team Play!
SOAR employees are a group of hard-working, smart, energetic, fun-loving, dedicated, compassionate individuals who not only care about their clients but about each other as well. We believe building strong relationships with our clients is critical to our success. Equally important are strong relationships with our teammates and our community. We value these relationships and believe it's what has made SOAR Management Consulting a great place to work!
Annual Columbus Day Team Gathering 2020
SOAR Management Consulting gathered for their annual Columbus Day Business Gathering "virtual" style!  Thanks to Zoom and a delightful breakfast gift box, SOAR employees gathered for some fun and games as well as productive working sessions.  Pictured is a delicious box of goodies that SOAR sent to each employee to help kick off the session in style!
SOAR Candy Grams!
SOAR Management Consulting surprised all team members with a box of sweet and colorful candies this week as a thank you for continuing to deliver outstanding work to their clients during COVID-19.  What's sweeter than receiving a fun, cheery surprise in the face of several months of depressing news?  In the photo, Clara G., the daughter of one of our team members, samples one of the sweet confections.  We couldn't ask for a cuter model!
SOAR's Response to COVID-19
In March 2020, the United States almost overwhelmingly came to a screeching halt. During this unprecedented time many businesses, large and small, have had to define a new future forward with no clear understanding of what that looks like.  Our employees, like many, are overcoming daily technical challenges while working at home, helping to home school their children and grandchildren and contending with their own anxiety of a global pandemic.
While SOAR is a "virtual" company, our employees are used to being in a workplace collaborating with coworkers and clients.  Social Distancing has forced us to define a new workplace "normal," at least for now.  SOAR determined early in this process that we would do everything we could to ensure our employees had the support they needed to succeed while having a little fun at the same time!  We implemented twice-weekly conference calls to foster communication within the company.  We created a company-wide message board on Discord.  We created a fitness challenge with weekly rewards to encourage exercise and proper eating.  We continue to offer weekly challenges to share things that are important to each of us such as pet photos, outdoor pictures of nature in full bloom, photos of home-cooked meals for families, joke sessions and more.  Each week everyone who participates is eligible to win a prize.
We are proud of our hard-working employees!  They have stepped up in a big way by producing top-notch products for their clients while earning outstanding accolades, mostly from home.  They have adapted well to their new environments with little complaint.  We look forward to getting back out in the world but for now, we will continue to work hard for our clients and enjoy the camaraderie of our friends and coworkers!
Happy Five-Year Anniversary SOAR!
SOAR Management Consulting celebrated five successful years on April 1, 2020.  To commemorate the day, each associate received a surprise anniversary cake delivered to their home to thank them for their outstanding contributions to SOAR.  Our teammates are the heart and soul of our company and we couldn't have made it this far without them.  We look forward to celebrating many more years of success!
SOAR Business Gathering 2019
SOAR spent some qualify time bonding as a team during our company's Annual Columbus Day Business Meeting at the beautiful Historic Blenheim in Fairfax, VA.
Summer Gathering 
June 26, 2019
SOAR takes on DC United for a fun-filled Summer gathering beneath the bright lights at beautiful Audi Field!  What a gorgeous night for some fabulous soccer!
SOAR Spring Gathering
April 15, 2018
Some SOAR Associates celebrate warmer weather and each other's company at SOAR's Quarterly Spring Gathering. After an exceptional lunch at Dogfish Head Alehouse, the team participated in a friendly competition of Laser Tag! Such Fun!
Business Gathering 2018
Some of our outstanding SOAR Associates gathered for meetings and lunch to discuss the many SOAR possibilities for 2018. Lunch and business with a great group of people!
Holiday Gathering 2017
SOAR Management Consulting's talented associates celebrated the holiday season with a fabulous dinner at Monte's Steakhouse in Springfield, VA. What a fun and tasty way to kick off the holidays!
Spring Gathering 2017
On a beautiful April Sunday, SOAR Associate's gathered to celebrate "Americana" at the home of Susan and Todd Barborek. Wonderful food and American Microbrews were consumed and the company was as entertaining as always! Thanks Todd and Susan for a great afternoon!
Winter Quarterly Gathering:
SOAR hit the bowling alley for their winter quarterly gathering in January. Our President/CEO, Susan Barborek, demonstrates her athletic form while the winning group poses for a picture. As always, a great time was had by all!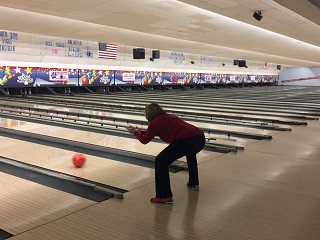 We play hard and we work hard!
SOAR Associates at an off-site meeting enjoying each other's company and catching up with the latest news!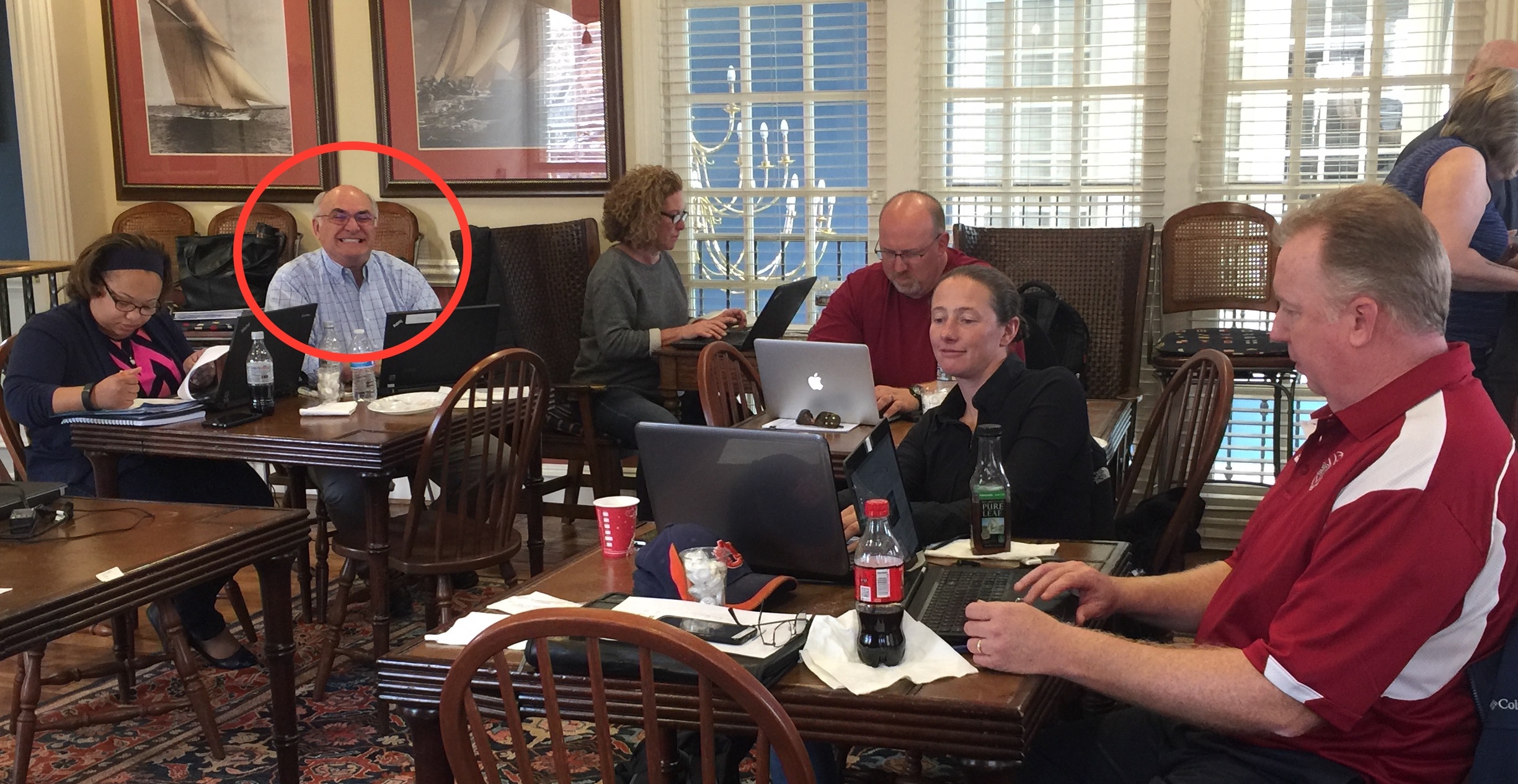 A few SOAR associates gathered at the Winery at Bull Run on a beautiful fall day! The combination of perfect weather, indulging in a delicious assortment of appetizers, and sipping a nice glass of wine was topped off by great comradery and lots of laughter.
Here is a snapshot of a few who didn't get to escape the group photo!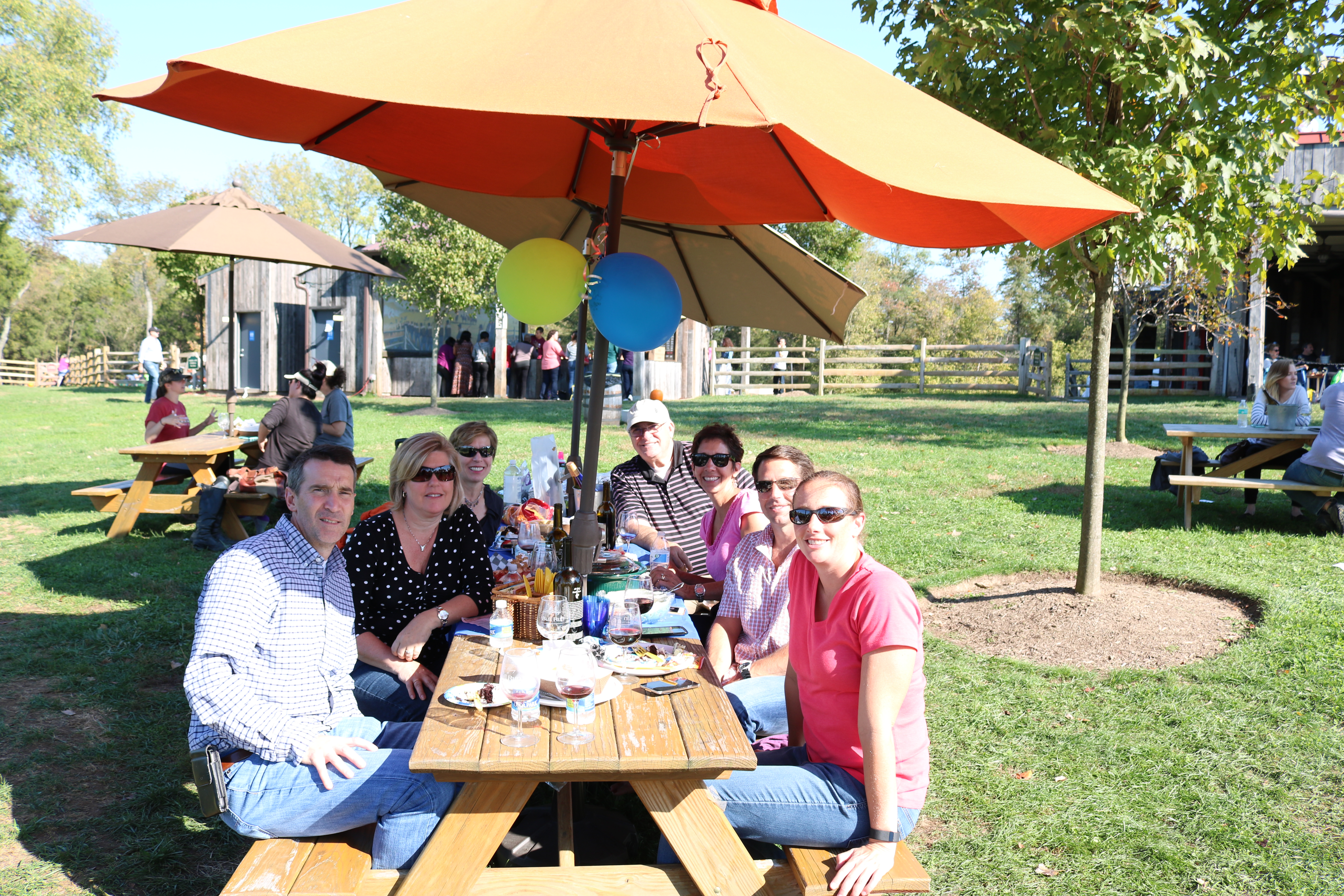 What better way to celebrate the pending birth of a new "SOARbie" than with dinner and a baby shower! Congratulations to our newest SOAR family member, Kathryn Joyce, and her amazing parents!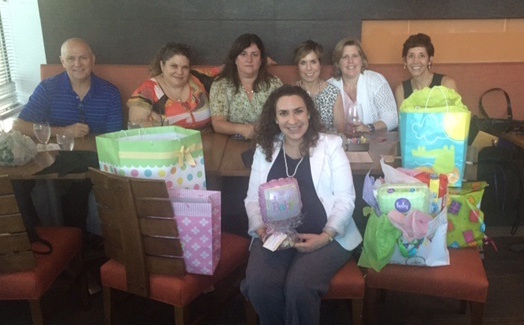 SOAR Associates and their families gathered together for a delicious barbeque and swim party! It was a great way to usher in summer 2016 and enjoy each other's company.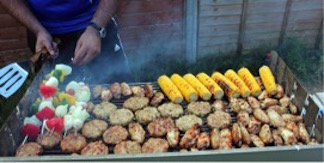 Room Escape DC is a fun, real-life puzzle-solving adventure. Our teammates worked together to solve clues in a locked room full of puzzles, keys, riddles and locks with only an hour in which to escape! Working together, we "won!"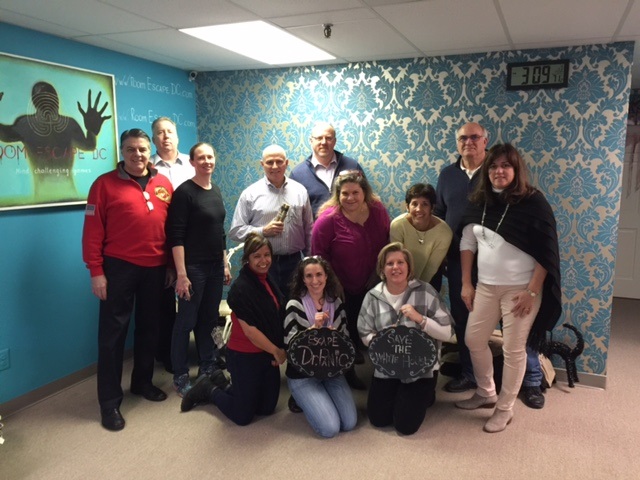 SOAR Business Information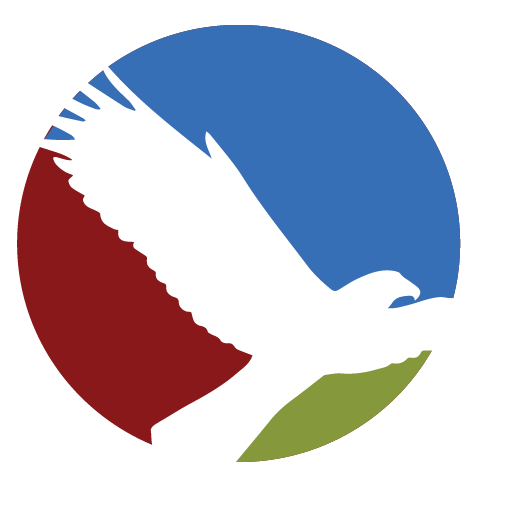 DUNS:  079748347
CAGE: 7C2K8
SIC Codes:
8742 – Management Consulting Services
8748 – Business Consulting Services
NAICS CODES: 
541611 – Administrative & General Management Consulting Services
541612 – Human Resources Consulting Services
541613 – Marketing Consulting Services
541614 – Process, Physical Distribution, & Logistics Consulting Services
541618 – Other Management Consulting Services
611430 – Professional & Management Development Training
519190 – All Other Information Services